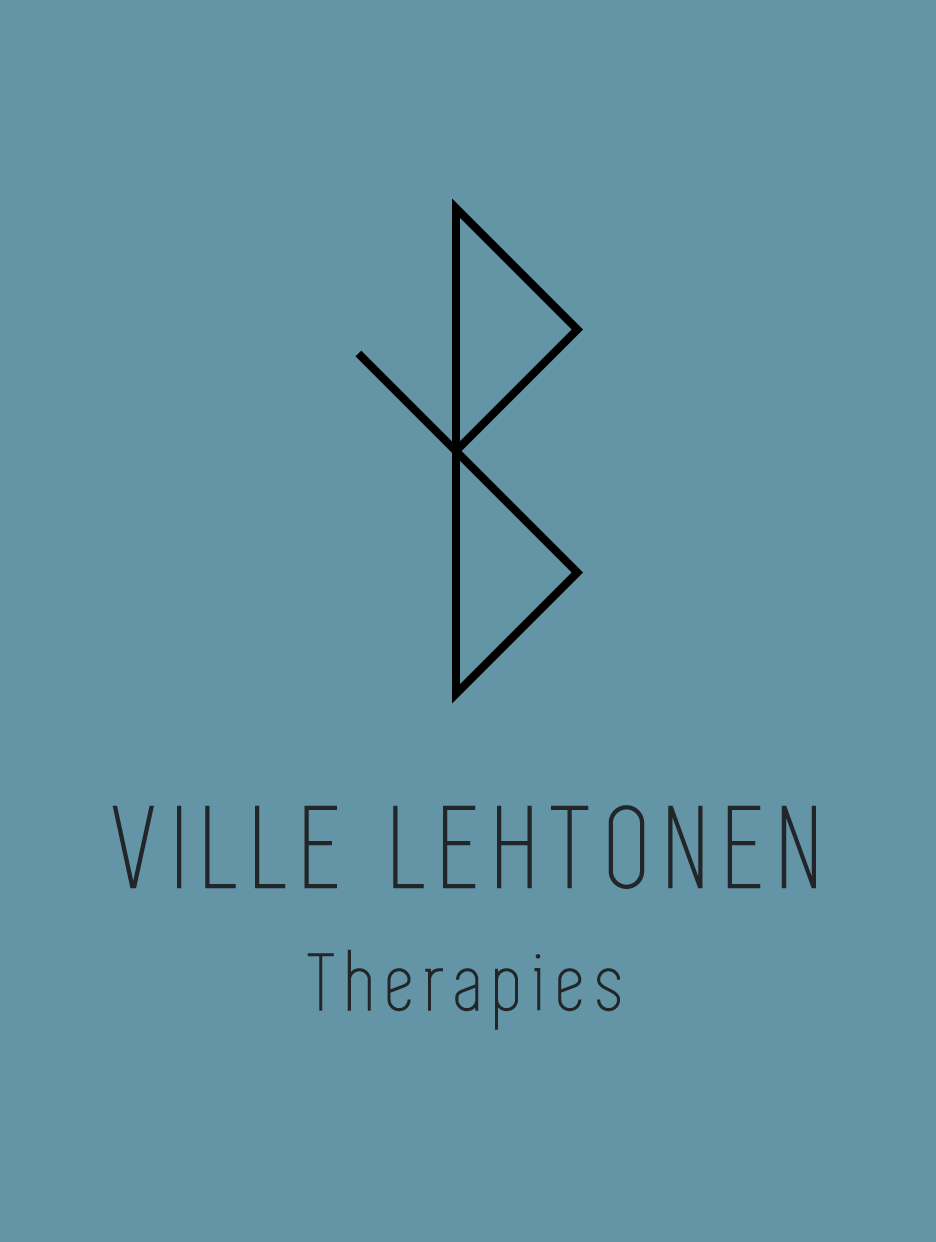 Ville Lehtonen
Healer and Bodywork Professional
Ville Lehtonen is a certified massage therapist (CMT) based in Finland.
Ville evaluates the body on many levels to allow his treatment to optimally use his broad knowledge. His blend of Myofascial Cupping, StructuralIntegration, Myofascial Release, Trigger Point Therapy, Cranial Sacral Therapy and Genuine Deep Tissue Therapy, colours his healing approach, but he is not about fitting your body to his approach, but rather fitting his approach to your body.
Unlike many Body therapists, Ville sees the energy of the body as key. Every client gets to benefit from his in depth understanding of Energy flow and dynamics in the body-mind-spirit unity.
Ville sees his role being to reawaken vitality and health in his clients. Ville finds a passion to help each client because each client is a part of his journey to honour his lineage of great Scandinavian healers.
Ville Lehtonen on sertifioitu hieroja (CMT)
Ville yhdistää omalla ainutlaatuisella tavallaan Myofascial Cupping, StructuralIntegration, Myofascial Release, Trigger Point Therapy, Cranial Sacral Therapy ja Genuine Deep Tissue Therapy.
Jokainen asiakas hyötyy hänen syvällisestä ymmärryksestään energiavirrasta ja kehon, mielen ja hengen ykseyden dynamiikasta.
Toisin kuin monet terapeutit, hän pitää kehon energiaa avaimena kaikkeen ja näkee roolinsa uudelleen herättää kehossasi elinvoiman ja terveyden.
Hoidon aluksi ja sen aikana Ville arvioi monella tasolla kehoasi, jotta hän voisi hyödyntää optimaalisella tavalla juuri sinulle sopivia tekniikoita. Hän ei siis sovita sinun kehoasi lähestymistapaansa vaan pikemminkin sovittaa hänen lähestymistapansa sinun keholle sopivaksi.
Ville löytää intohimon auttaa jokaista asiakasta, koska jokainen asiakas on osa hänen matkaansa kunnioittaen suurten skandinaavisten parantajiensa sukua.
REFLEXOLOGY
Reflexology is involving the application of pressure to the feet and hands with specific thumb, finger and hand techniques. By stimulating nerve endings this technique is enhancing the natural healing mechanisms of your body.
Reflexology benefits :
Improves blood circulation – Fights depression – Helps in relaxation – Promotes better sleep – Relieves body pains
OSTEOPATHIC MOBILIZING MASSAGE
Osteopathic Mobilizing Massage is a set of hands-on techniques focusing on total health of the body by strengthening and treating the musculoskeletal framework. This includes the muscles, joints and spine. Here a patient's muscles and joints are moved by using techniques that include stretching, gentle pressure and resistance.
Benefits:
Ease pain, promote healing and increase overall mobility – Asthma- Carpal tunnel syndrome – Migraines – Menstrual pain – Treat structural and tissue abnormalities – Relieve joint restriction and misalignment – Restore muscle and tissue balance
FINISH MYOFASCIA TECHNIQUES
Myofascial release is an effective technique that focuses on reducing pain by easing the tension and tightness in the trigger points.
Myofascial release can help soothe the symptoms of:
Carpal tunnel syndrome – Temporomandibular joint (TMJ) disorder – Muscle and joint pain – Migraine headaches – Back pain – Fibromyalgia – Injuries due to poor shoulder or hip alignment
Ville offers myofascia release, superficia fascia release and deep fascia release
KU NYE SORIG KHANG
Benefits:
Kunye lengthens the lifespan – Benefits dry skin and "rough body"- Helps relieve constipation – Indicated for exhaustion of blood & essence Soothes anxiety & mental exhaustion – Helps relieve insomnia – Clears the sense organs – Especially indicated for all disorders of long energy
CRANIAL SACRAL THERAPY
Cranial sacral therapy is a gentle, noninvasive form of bodywork that releases restrictions in the soft tissue that surrounds the cenral nervous system. With gentle touches it focuses on the head, spinal colomn and sacrum.
Cranial sacral therapy may benefit :
Chronic headaches and migraines – Back pain – Neck pain – Stress
VISHERAL MANIPULATION
With this technique Ville is using his hands to move and release fascial restrictions in the abdomen and pelvis and to boost the normal movement and function of your internal organs.
Patients suffering from the following may benefit from this practice:
Car accident injuries – Sports-related pain – Back pain – Digestive issues – Hip pain – Scar tissue issues — common after surgery and c-sections
DEEP TISSUE RELEASE AND ENERGY HEALING
Deep tissue healing uses the techniques of Neuromuscular Release to open the natural healing power of our body. It involves applying firm pressure and slow strokes to reach deeper levels of muscles and fascia.
It is beneficial in releasing pain such as :
Lower back pain – Migraine headaches – Rotator cuff pain Sciatica – Enhanced sports performance – Carpal tunnel syndrome Deep muscle detox Golfers / tennis elbow / shoulder – Jaw pain
MYOFASCIAL CUPPING TECHNIQUES
Myofascial Cupping is a soft tissue therapy that encourages the natural healing process by creating a vacuum over the skin using glass cups that pull up underlying tissues, blood, and other fluids close to the surface of the skin.
Cupping can help with:
Stimulate Blood Flow – Increase lymphatic drainage – Stiffness or tightness in any muscular area's – Back Pain – Headaches – Neck Pain – Chronic Pain – Jaw Pain (TMJ)
REIKI
Reiki, also known as Usui reiki, is a Japanese holistic energy healing technique. Reiki works on all four levels of our being and can impact on a physical, mental, emotional and spiritual level.
BIOGRAPHY
Ville Lehtonen CMT, was born and raised in Rusko, Finland. Coming from a deep linage of ancient scandinavian healers family, he could develop his interest for healing from a young age.
For over a decade Ville has extensively researched and practiced with the best professionals a wide range of techniques such as Osteopathic Massage, Finnish Myofascia, Cranio Sacral Therapy,Visceral Manipulation, Myofascia Cupping Tequniches Ku NyeSong Khang, Neuromuscular Therapy and Trigger Point Release, Reflexology, Baby Massage and Baby Myofascia Release. He also is a personal trainer and sports director.
In addition of founding the Faskiaco Integrative Wellness Clinic in Finland, he also practices in integrative wellness centers in Hong Kong and Thailand.
Your Content Here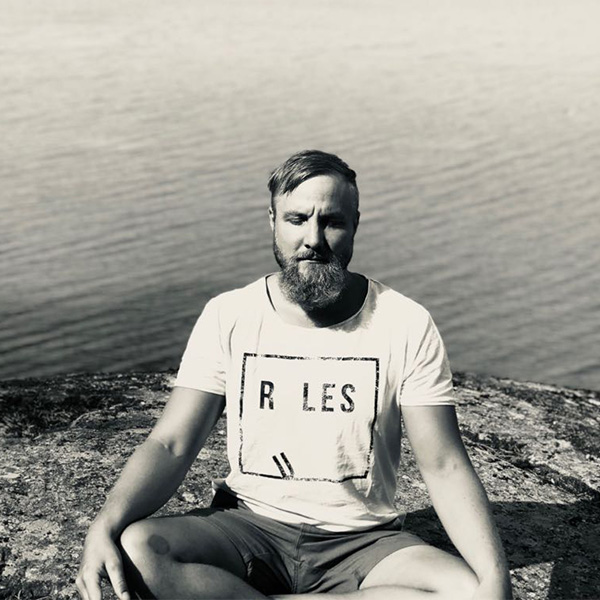 Services
Advanced Bodywork by Ville Lehtonen (Pitkälle kehittynyttä kehotyöskentelyä Villen kanssa)
30min 150€
45min 200€
60min 250€
Silja Lamminmäki-Vartia suosittelee kohdetta Ville Lehtonen Therapies.
22. elokuuta kello 9.33
Kiitos Ville!
Vuosi sitten (05/20) toukokuussa menin lääkärin lähetteellä fysiatrille kovan pakarakivun vuoksi. Mitään ei näkynyt röntgenissä eikä ultrassa. Fysiatri totesi, että lihakseni ja erityisesti fasciat olivat kivikovat ja että ne tarvitsevat mekaanista käsittelyä. Hän suositteli minulle Ville Lehtosta.
Muistan ensimmäisen käyntikerran elävästi: Luulin, että hän lähtee heti käsittelemään ongelmakohtaani ja se olisi siinä, mutta vähänpä silloin tiesin!
Ville kuunteli ja tunnusteli kehoani rauhassa. Tutki, paineli kevyesti, sormenpäät lukivat kehoa. Sitten hän pysähtyi, katsoi minua surullisena suoraan silmiin ja kysyi päätään pudistellen:"mitä ihmettä sä olet tyttö rukka tehnyt itsellesi?"
Hämmennys! Kyyneleet tulivat silmiin. Ihmetys! Mistä se voi tietää! Ai mitäkö! Takana monien vuosien hulluakin hullumpi työtahti ja suorittaminen. Olin hukassa itseltäni. Rehellisesti sanottuna: kehoni kertoi siitä tuossa hetkessä ennenkuin mieli täysin ymmärsi mistä oli kysymys.
Ville totesi että kivun syy ei ole pakarassa vaan jossain muualla. Tuntui hyvältä olla siinä Villen edessä. Tuntui että hän näki minut, ja minussa jonnekin syvemmälle jonne en vielä tuolloin itse nähnyt.
Tästä alkoi hoitojen sarja.
Siitä alkoi matka itseeni, kehooni. Kävin Villen luona parin kuukauden ajan. Villen uskomattoman teknisen ammattitaidon lisäksi sain kokea ja huomata hänen mielettömän henkisen energian ja miten hän hoitaa ihmistä kokonaisvaltaisesti. Sitä on vaikea selittää, Villen hoito täytyy kokea!
Kuukaudet kuluivat, vuosi vaihtui. Olin alkanut tehdä muutoksia elämääni ja lähtenyt kehon ja mielen kuuntelemisen polulle, sitä miten voi tulla enemmän todeksi itselleen. Kävin tavallisella hierojalla säännöllisesti ja opettelin aistimaan fyysisesti kehoani.
Keväällä kehossani alkoi kuitenkin tuntua jotain mihin mieli yritti vastata… Kutsun sitä kehoikäväksi. Se tarvitsi jotain syvempää ja voimallisempaa. Se kaipasi Villen käsittelyä!
Niinpä varasin ajan! Meillä oli ollut vuoden tauko ja tuntui tosi hyvältä palata Villen hoidettavaksi. Tunsin että jotain oli muuttunut. Minä olin muuttunut, ja kehoni oli muuttunut vastaanottavaisemmaksi, kova kuori oli poissa, kehoni oli pehmentynyt ja näin myös Ville pääsi hoidossaan syvemmälle kehooni.
Kävin Villen luona jälleen kahden kuukauden ajan. Miten niitä hoitoja kuvaisi: ilo, suru, nauru, hyvää tekevä kipu, itku. Välillä nauroin, puhisin tai huusin, välillä itkin. Naurettiin molemmat. Tuntuu uskomattomalta miten jotain kehon kohtaa hoitamalla, koskettamalla saa tuntea kun raskas väsymys purkautuu ulos. Tai kun kyyneleet alkavat vain virrata ja lohduton suru ja kipu purkautuu tietystä kehon kohdasta ulos. Siitä kohdasta, jossa olet tuntenut fyysistä kipua ja jäykkyyttä niin pitkään!
Aivan mieletöntä! Annoin kehon ja tunteiden virrata. Keho alkoi hellittää. Ehkä se alkoi vähitellen olla valmis päästämään irti ja vapautumaan jostain, mikä oli sinne vuosikymmenten aikana painettu. Tuntui kuin syvältä kehoni syövereistä olisi konkreettisesti kaivettu jotain pois.
Kiitos Ville!
Sain kunnian olla Villen viimeinen asiakas Helsingissä ennen Villen muuttoa Turkuun. Kyyneleet olivat herkässä. Mutta fiilis oli tosi kiitollinen. Rehellisesti on todettava, Ville ei koskettanut vain kehoani vaan sitä kautta myös sydäntä ja sieluani.
Voin lämpimästi suositella Villen hoitoja! Hän on todellinen ammattilainen ja osaaja!
Olen kiitollinen siitä, että hän on kulkenut kanssani kappaleen matkaa omalla polullani!

May the Gods of Asgard guide your steps. May the mighty Odin grant you power.
May Thor's hammer protect you. May Freyja grant you wisdon
And may Freyr grant you prosperity
Contact:
Ville Lehtonen
Visiting Practitioner
Hoidot / Treatments
Kuninkaankartanonkatu 8 C 65
20810 Turku
Kotikäynnit mahdollisia